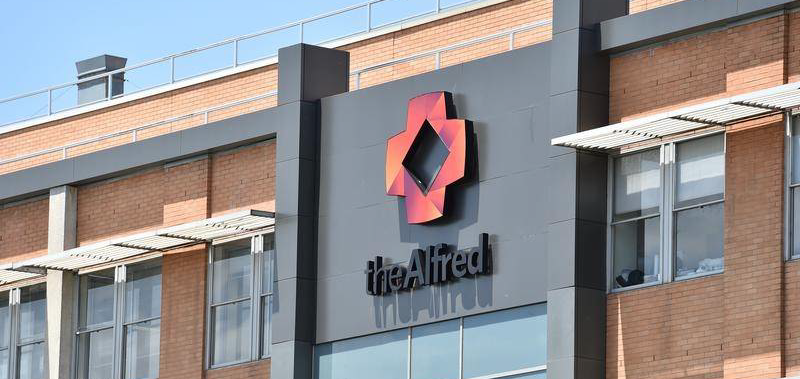 The Alfred Hospital is located on Commercial Road, Melbourne, Victoria 3004, Australia.
The Heart Transplant Unit is located in the Centre Block on the 3rd Floor.
The Lung Transplant Unit is located in the Main Ward Block on the 5th Floor.
Public transport
Trains
Prahran railway station is only a short walk along Greville Street from The Alfred.
Buses
Bus routes from the city 216, 219 and 220 will take passengers to The Alfred.
Trams
From Swanston Street in the City. All trams except Numbers 1 and 8 travel along St Kilda Road. Disembark at the corner of St Kilda and Commercial Roads. Tram No 72 stops at the main entrance to The Alfred.
For further information regarding train, tram & bus information and timetables call 1800 800 007 or visit Public Transport Victoria.
Taxis
There is a taxi rank on Commercial Road, directly outside The Alfred. A phone booking service is available in the foyer at the main entrance to the hospital.
Parking
Visitor car parking at The Alfred
The Alfred has a multi-storey car park for patients and visitors.
Visitor parking is located in the Alfred Centre car park (called P1) and on the ground floor of the multi-level car park. The car parks are open daily from 6am to 10:30pm.
Find out more about parking at The Alfred
Concession rate parking
Concession rate parking is available for holders of valid Pension Concession Cards, Health Care Cards and Disability Parking Permits.
Before you leave the hospital, show your ticket and concession card at one of the following locations:
The Alfred Centre Reception: 7am – 6pm
The Alfred Main Reception: 8am – 6pm
Car Park Office: 8am – 8pm
Disabled parking
Our disabled car parking areas are undercover, secure and easy to access.
Disabled parking permit holders can use:
The Alfred Centre car park (P1)
Ground floor of the multi-level visitor car park (P2)
Reduced car parking fees are available for people with disabled parking permits.
Street parking
Some street parking is available in the surrounding streets and is metered Monday through to Saturday afternoon. Check signs for details.