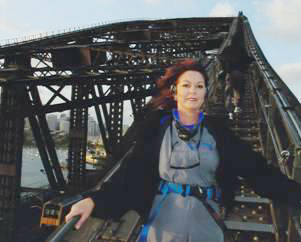 Martina McArdle climbs Sydney Harbour Bridge
Martina chose the Early Twilight Climb of Sydney Harbour Bridge on Sunday 18 September 2011. This was two years and one week post Double Lung Transplant. The walk began at 3.30 pm (daylight) and finished around 6.30 pm (twilight) - an amazing experience.
This was no. 1 on Martina's 'Bucket List'!