The Match Makers
24-May-2021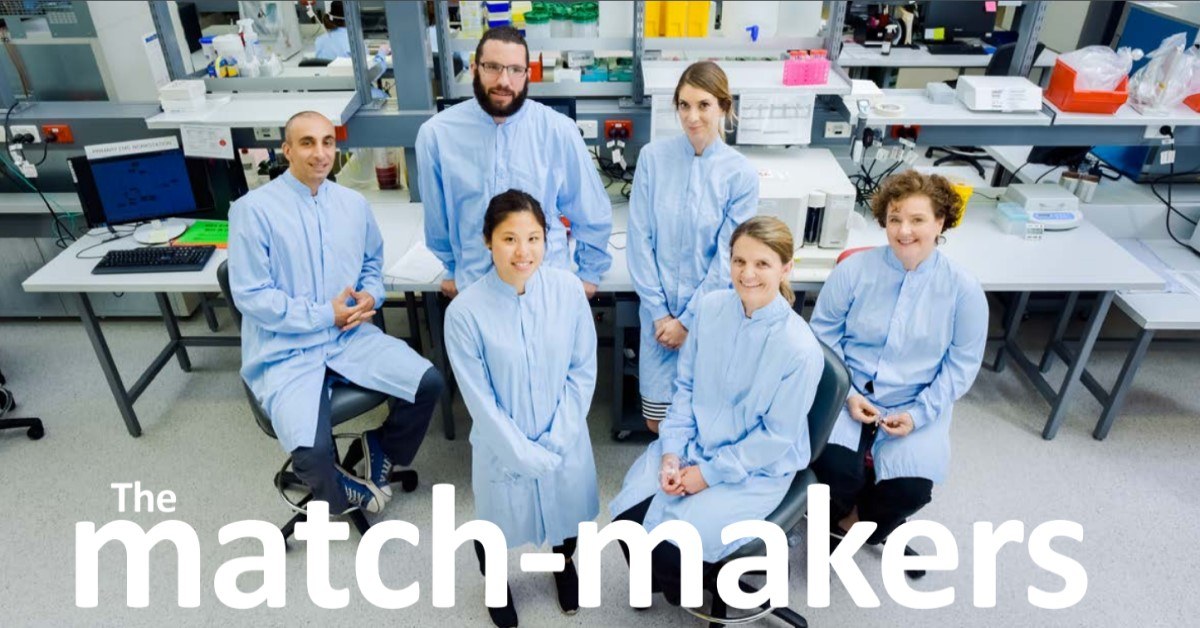 Facilitating organ transplantation takes a village; an entire team working together across the nation to give someone a chance at life.

Part of this vital team is the Victorian Transplantation and Immunogenetics Service (VTIS), at Australian Red Cross Lifeblood. This team are the 'match-makers', who within around 8-10 hours uncover which patients on the waiting list are potentially suitable to receive a precious organ.
Explaining this process is Rhonda Holdsworth, Director Transplantation and Immunogenetics Services. "Our team is on call 24/7 to receive samples from a potential donor to see if we can find a match," Ms Holdsworth said.
"This 8-10 hour long process involves extracting DNA from the donor samples, getting it into a useable form, thawing serum samples from patients on the waiting lists, then performing lab tests to determine compatibility,
"Samples from both the donor and patient are then put together to test whether it's a good or a bad match.
"In the simplest terms, it's essentially like doing a virtual transplant – putting the two samples together. This process allows us to test for reactions without putting a patient at risk. "It's not so much about finding a perfect match, rather, avoiding bad matches.
We can see this reaction through the microscope where a fluorescent stain shows up either green (good) or orange (bad).
"Each patient is then given a score according to the strength of their reaction – this scoring system is like golf, the patient with the lowest score has the best chance of success with their transplant.
"Once this process is completed all the results from this and other tests also taking place, are cross-checked before being sent back to hospitals."
Lifeblood's role doesn't stop there with blood and blood products often required during some transplants, including heart and lung transplants.
Lifeblood spokesperson Erin Lagoudakis talked about the ongoing need for blood.
"We need 31,000 donations every week to meet patient needs, and a blood donation is needed every 24 seconds," Ms Lagoudakis said.
"One in three Australians is likely to need blood or a blood product at some point in their life, yet only one in 30 donates.
"While those who have received solid organ transplants are unable to donate, encouraging friends or family to donate blood or plasma on your behalf will continue to help patients in need."
Blood and plasma donors must be between 18 and 75 years of age, and feeling fit and well in order to donate. To book, people are encouraged to call 13 14 95, download the Donate Blood app or visit lifeblood.com.au