Q&A with Cardiothoracic Surgeon Professor Silvana Marasco
21-Dec-2020

Professor Marasco did work experience in plastic surgery, little wonder she's well known by her patients as an 'artist' for her stitching!
The Alfred are blessed with teams of people who sit at the pinnacle of world health provision, with exceptional skill, experience and passion.

This column features one of them – Professor Silvana Marasco MBBS MSurg FRACS MBioeth PhD – Deputy Director Cardiothoracic Surgical Unit at the Alfred.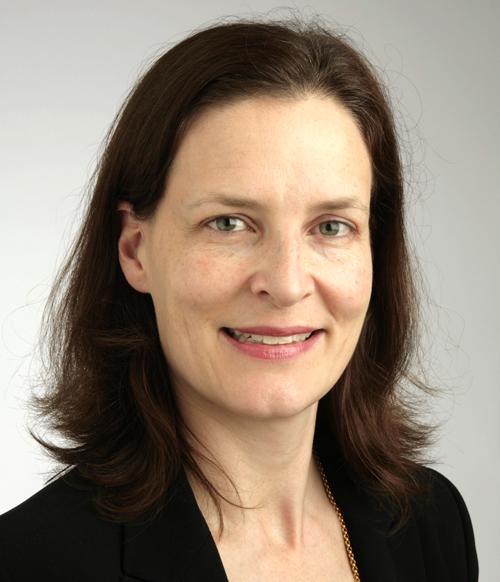 When did you decide that surgical specialisation was something you wanted to pursue?
I think I was always going to do a surgical specialty. I have always loved making things and doing things with my hands. I also did work experience with a family friend who was a plastic surgeon, so for quite a while I was focussed on doing plastic surgery.
Do you remember when you made a conscious decision to make medicine your career path, and was there a particular person or event that motivated you?
I did see a documentary on TV – I think it was about Fred Hollows – he was removing the bandages from a man's eyes after he had done (I assume) cataract surgery. The man could see and started crying. I think I was about 14 or 15. It had such a profound effect on me. I thought 'gosh I wonder if I could do that sort of work'. Funnily enough, ophthalmology never appealed when I got to medical school.
Can you give some examples of how technology or innovation has improved surgical techniques in recent years?
Cardiac surgery seems to be in constant evolution. The most recent example of that is the development of trans catheter aortic valve implantation which delivers a new aortic valve into position on a catheter without having to open the chest.
Transplantation outcomes have greatly improved during the last decade, where do you see the greatest improvements in the next 5 to 10 years?
The immunosuppressant drugs are constantly evolving and improving. That really is the key to successful transplantation over the long term. The use of xenotransplantation (non human organs) has been talked about for two decades but still doesn't seem to be close.
What role has mentoring played in your career?
Prof Don Esmore has really been my main mentor through the early part of my cardiac surgical career. He was a larger than life character and really made such an impression on everyone who worked with him. A lot of staff still quote him in theatre.
You are a prolific writer of journal articles and book chapters. Why is this a priority for you?
I think it is my duty to do research. I don't think you can just reap the benefits of a medical specialty and not give back. This is my way of giving back to a surgical area that has given me immense satisfaction and fulfilment.
Being a writer yourself, are there particular authors/genres that you enjoy?
I used to love science fiction – and I mean I loved it! But now I rarely have time to read. I tend to just read anything that I am given and usually just when I am on holiday.
You clearly love what you do – what career achievements have given you the most satisfaction?
Everything! When I was in secondary school, I would never have imagined that I would be a cardiothoracic surgeon, and a Professor. Coming from a family with no medical background at all, I am just so grateful that I was given the opportunities that allowed me to get where I am today.
You have many commitments in your current role. Is there anything in particular that helps you balance your administrative v surgical v research responsibilities?
Hmm I think I could do that a lot better if I was better at the art of delegating.
The surgeries you do can be incredibly long and complex. How do you take care of your own wellbeing before and after?
Always coffee beforehand – and there is nothing like a cuddle from my two (primary school aged) children to help me recover after.
*************************************************************************************

Professor Silvana Marasco is Deputy Director Cardiothoracic Surgery and Transplantation and a Cardiothoracic Surgeon at both The Alfred and Epworth hospitals in Melbourne. She is currently the Deputy Director of the CJOB Cardiothoracic Unit at The Alfred. Professor Marasco performs the full spectrum of adult cardiac and thoracic operations, including heart and lung transplants and implantation of mechanical assist devices. Her surgical areas of interest include minimally invasive valve surgery, innovative techniques, and management of chest trauma. She has a Master of Surgery, Master of Bioethics, a PhD and has published over 100 peer reviewed journal articles and 10 book chapters. Her research interests have focussed on chest trauma, transplantation outcomes and innovations in surgical techniques for which she has received over $6million in total funding.
*************************************************************************************