For the love of pets
18-Dec-2020
Pets are renowned for their unconditional love and affection, especially when we may have some emotional or physical challenges. This has been especially true after transplant for many people. Like other aspects of life after transplant though, hygiene considerations need to be taken.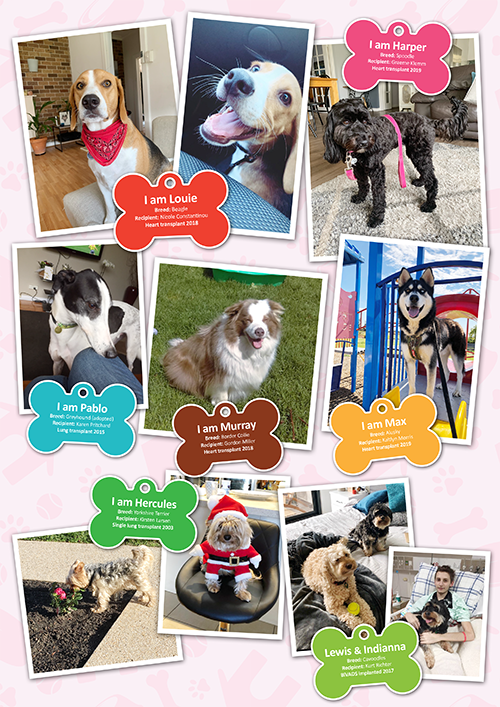 My name is Adam Szmulewicz and my K9 friend Sophie and I are a dog therapy team at Alfred Health. I work as a social worker at the St Kilda Road Clinic (SKRC) which is an out-patient mental health clinic. We visit the medical wards at the Alfred Hospital as well as the sub-acute mental health residential units.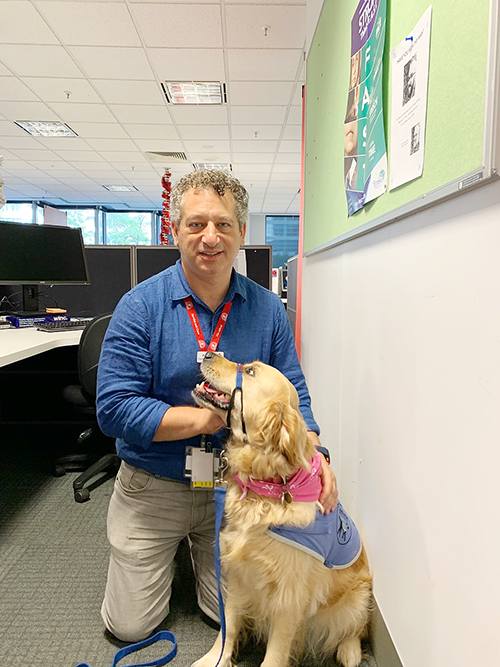 Sophie's career at Alfred Health began at the beginning of the COVID-19 outbreak. Sophie was initially requested by management to attend SKRC to boost staff morale. The word got around quickly, and Sophie and I are now very busy sharing her unique and gentle love, the fundamentals of dog therapy, which staff and patients equally enjoy.
The feedback I get, typically, are comments on how relaxed people feel as they engage and interact with Sophie through pats. Patients and staff also consistently say that a pat and a cuddle with Sophie has "made their day".

Her gentle, social nature and desire to walk up to everyone in the room for pats and cuddles is testimony to the unconditional love offered by dogs which is the central tenet of a healthy post transplant recovery alongside a pet.